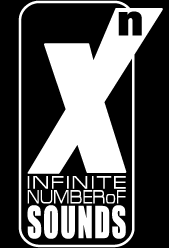 Today's site of the day belongs to
Infinite Number of Sounds
.
Cool Cleveland
described them best in a nutshell:
"Cleveland's never seen anything like them: half rock thrashers, half experimental video artists, half hip-hop break beatsters, half tripped out studio wizards - it all adds up to something sweet, sharp and sincerely new."
I've had the pleasure of catching them live twice and they rocked my eyes and ears both times. They're intelligent, funny, and classically trained musicians who know how to rock out. Check out their
downloads
section on their site to hear some of their tunes.